Psychic Contractor- Remote
for Psychic Source in Langhorne, PA USA
Position Requirements
<hr />
Advisors with Psychic Source have to not only give authentic readings, they must also truly care about our clients. We are committed to providing authentic readings that leave our members feeling validated, hopeful and empowered to take on life?s challenges. As an Advisor, you will do this by:
Providing psychic readings by phone, chat or video.
Using tools such as tarot, astrology, numerology, or your gifts as a clairvoyant, medium or empath to help guide clients on their life journey.
Drawing on specialized training such as Reiki, crystals, meditation or chakra balancing to help clients connect mind, body and spirit.
Participating in social media events.
Contributing your expertise as a writer, teacher or life coach to educate others in their thirst for metaphysical knowledge.
Build a loyal repeat client base by delivering insight and support to people when they need it most.
Why Join Our Team?
<hr />
Unlike other psychic service providers, Expert Link is a supportive, well-respected, metaphysical community where you're known on a first name basis. Our Psychic Source Advisors stay with us for decades because they value the experience of:
Connecting with new customers on phone, chat and video from all over the world.
Using our Advisor portal to get support and information from our dedicated staff.
Benefiting from the latest technology and tools to connect with clients.
Working from home and setting their own schedule for as little as 12 hours/week.
Aligning themselves with the oldest, most respected service provider in the industry.
About Us
<hr />
Our application process begins with an easy video screening that is a modern and new way to apply. You will be asked to record your answers to pre-set interview questions using your computer and webcam, or on your mobile device. Successful applicants will be invited to provide readings to our hiring staff and submit to a background check.
Testimonials
<hr />
<iframe allowfullscreen="" frameborder="0" height="214" src="https://www.youtube.com/embed/l5AcyYCczP0?rel=0" width="380"></iframe>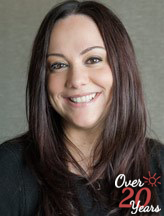 "I have worked for many sites over the years and have found Psychic Source has THE best staff and support system out there. From service delivery to the call center, the staff are all wonderfully, friendly and truly here for us. Unlike other sites you are not just an extension here. I have gotten to know and love everyone and feel blessed to call them my Expert Link Family."
-Sadia x 8659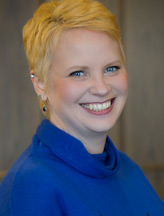 "Working for Psychic Source is the best job I could dream of having. It allows me to touch lives all over the world in a positive way, while still being protected in the privacy of my own home. The staff at Expert Link have made my life better by being flexible and understanding of my needs and limitations. They are the greatest group of people I have ever had the privilege of working with!"
-Narnia x 7735
Powered by JazzHR
Job Info
Job Category: Other / Miscellaneous

Location: Langhorne, PA USA

Zip Code: 19047

---